Control panels
Inspecting pipelines with the SewerVision multi-functional control panels is fun! Special features such as ergonomic and aesthetic design, intuitive handling and high-quality workmanship support you in managing all inspection tasks with ease. Whether you choose the mobile VC500 control panel or the DCX5000 Desktop Control Unit for installation into vehicles: you will always have your inspection system under control without difficulty.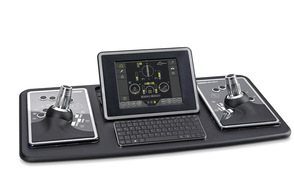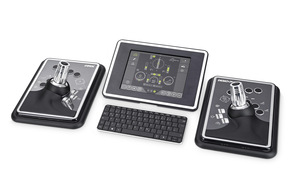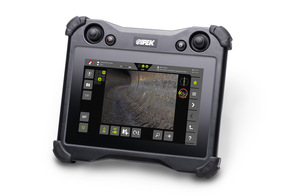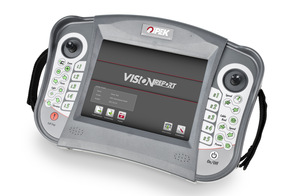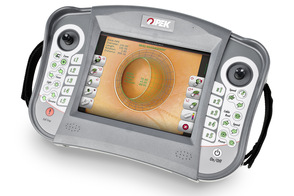 DCX5000 OPERATOR PANEL CUSTOM-BUILT VEHICLES & CORE CONTROL UNIT
The DCX5000 Control Canel is the core control unit of custom-built vehicles equipped with the ROVION system.


Core control unit for custom-built vehicles – optimally prepared for all inspection requirements
Multi-functional control panel with ergonomic design for effortless working
Compact or customized arrangement of operating elements at your work place for maximum operating comfort
Handy 3-axis-joysticks with push-function for precise control of all crawler and camera functions incl. zoom
All important control elements are arranged within the reach of your fingers to ensure a smooth inspection.
Touch-screen monitor for operating the system and for optimally monitoring the system status. In connection with the frame the monitor can be tilted and the operating elements can be arranged in a compact manner.
Linux-operating system for a high degree of data security and a fast system start
All current interfaces at the CCU I "on Board"
VISIONCONTROL VC500 MOBILE CONTROL PANEL
The ROVION pipeline inspection system is equipped with the VC500 central control panel and the VISIONREPORTII software. This control panel can also be used with other iPEK systems e.g. the AGILIOS pushcamera system



Multi-functional, portable control panel
Basis for operating software VISIONREPORT II with "WinCan Embedded Reporting" *
User-friendly operating surface, optimized for the control of the software via innovative touch and gesture controls
Modularly expandable software
Standard-compliant inspections due to integrated inspection catalogs *
USB, Ethernet and WIFI interface for the simple import and export of project and inspection data *
Cloud connection (WinCan Web) for a location-independent, quick exchange of project and inspection data via the internet *
 Configurable text overlay function
Robust design and daylight readable, high resolution touch-screen
Two 2-axle-joysticks with push function for precise control of crawler and camera functions
Operation via USB keyboard & mouse possible
External mains adapter for the operation of the control panel at the office desk *
Low weight and ergonomic design with integrated, foldable stand
Compatible with ROVION and AGILIOS inspection systems

*optional
VISIONCONTROL VC200 MOBILE CONTROL PANEL
The ROVION pipeline inspection system is equipped with the VC200 central control panel and the VISIONREPORT software. This control panel can also be used with other iPEK systems e.g. the AGILIOS pushcamera system


Multi-functional, portable control panel suitable for ROVION, AGILIOS and ReportableBox
Basis for operating software VISIONREPORT
Inspection according to predefined standards
Data display can be customized as desired
Video recording in MPEG-4 AVC/H.264, picture recording in .BMP
Data storage on an internal CF card (64GB)
Data transfer via USB and Ethernet
Touch-screen suitable for daylight with a resolution of 800 x 600 px
Keyboard & mouse can be connected via USB
Low weight and ergonomic design for optimal operator comfort
Removable belt