Power CUTTER – Milling Robots & Control Panels
The Power CUTTER series has garnered an excellent reputation in the area of self-propelled robots in recent years.
With well over one hundred units sold, the Power CUTTER brand name speaks for itself. Continued further development (e.g. in the observation camera and cable routeing) has produced considerable improvements. SewerVision has the philosophy, with the separate offering of cutter robots, to enable success for our customers without requiring the great investment into custom vehicles to transport them in. A complete robot unit for Ø 150 to Ø 400 mm diameter pipes (i.e. the PC 150), including a 75-metre hose reel, controls and controller interface can easily be loaded into a medium-sized estate car (or station wagon).
Furthermore, an Power CUTTER 150 can be transported inside different vehicles instead of requiring a separate carrier truck to always be brought along. Therefore, the cutter can be taken out one day with the spot repair team, the next day with the liner group to carry out preparations for the rehabilitation and the following day to, for example, prepare joints for a grouting repair.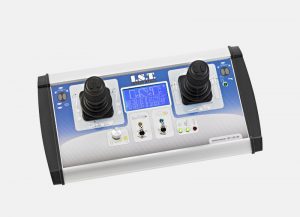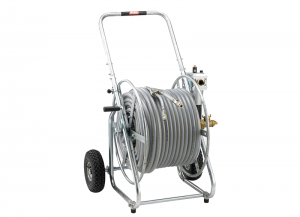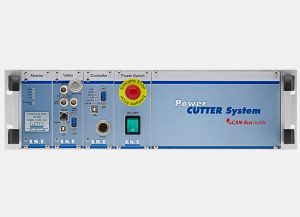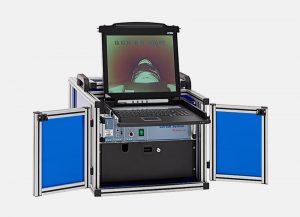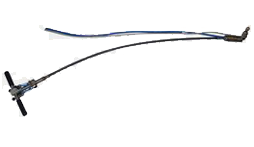 Power CUTTER MICRO
Particularly cost effective
More information comming soon
Complete solution for provision of all necessary media with integrated air connection, electricity and water supply including crane system.
Very quickly mounted and dismounted incl. the control panel.