Quick-Lock
V4A-liner for application in pipe systems
System description
For many years, the Quick-Lock system has been used successfully as a repair system for trenchless rehabilitation. Quality and sustainability are the basis of our development and production. The positive long-term experiences of clients and Quick-Lock installation partners throughout the world ensure local patch repair at the highest level for you too.
How it works
The Quick-Lock system seals and stabilizes damage completely by mechanical means, without any chemicals and is suitable for all pipe materials.
The patented locking system ensures that the sleeve stays permanently in position.
After rehabilitation, the sleeve has its own static capability and absorbs the natural tectonic movements of the pipes.
For repairs in longer damages the Quick-Lock sleeves can be consecutively installed in series.
Requirements
The Quick-Lock sleeve is expanded with a compressor and the Quick-Lock packer for each CCTV crawler camera or robot system.
Materials
The materials used, V4A stainless steel and EPDM rubber, have proven their reliability for decades in the area of pipeline construction. The stainless steel with its material quality 1.4404 (316L) is practically indestructible for an almost unlimited period of time when used in sewer network under normal conditions.
The EPDM rubber corresponds to the state of the art in sealing technology for pipeline construction and offers high life expectancy as well as durability.
For special applications in industry, refinery and saline waters, we offer stainless steel sleeves in special alloys and the rubber gasket in NBR quality on request for applications concerning oils, fats or hydrocarbons. For drinking water applications a sealing gasket with KTW approval (German water regulations advisory scheme) is available.
Quality and certification
According to the DIN 19523 standard, the Quick-Lock system fulfills the same requirements as a newly installed pipe system. The necessary and successfully achieved requirements were 60 jetting sequences with a pressure of 110 bar on the jetting nozzle, followed by a leak test. By using the Quick-Lock system the stability of the pipe is restored. Quick-Lock is the only partial rehabilitation system with statics for old pipes condition type II based on a hydrostatic water pressure of a 5 m water column with double static reliability.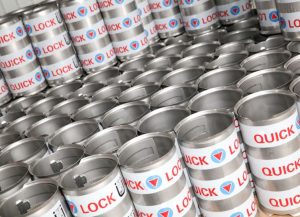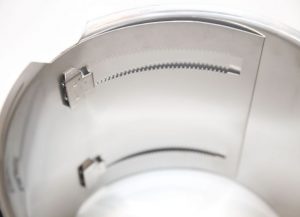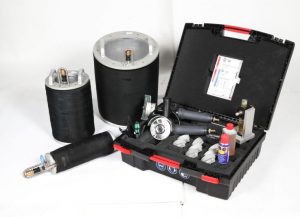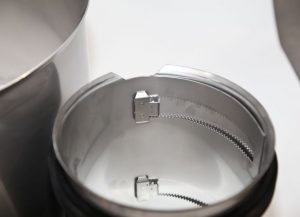 System advantages
Simple installation
V4A stainless steel and EPDM long-life materials
No chemicals
Approved according to building legislation
With statics for old sewer pipes condition type II
Resistance to high pressure rinsing according to DIN 19 523
Low investment in system technology